Dear Friends,
As the holiday season approaches, it is always a bittersweet moment to reflect on the tremendous achievements we have accomplished together, as well as the long road ahead. On behalf of the team at SFT and thousands of grassroots members around the world, I want to take this opportunity to express our deepest gratitude for your continued support of SFT's work.
The first time I walked into the SFT office six years ago, my stomach was full of anticipation. It was the first day of my internship with Students for a Free Tibet. On that day, I was a young Tibetan-American college student who wanted to do something for her country and people but wasn't sure how. Today, I just completed my first three months as the Executive Director of this rag-tag, passionate, youth-powered organization I have come to call my second family.
Thinking back to what gave me the courage to join SFT, the memory that comes to mind is the Free Tenzin Delek Rinpoche campaign in 2015. At the time, I was a first year student in Washington, DC. SFT HQ reached out and offered me the opportunity to join the campaign by organizing advocacy meetings with various embassies. I requested leave from my classes for two days and proceeded to run around the Capital, going from embassy to embassy, hopping on calls with SFT staff who were helping me prepare in between meetings. At the end of the day, I sunk into bed in my dorm room and felt proud of how many Diplomats I had urgently briefed about Rinpoche's condition.
A few days later, I heard the news that Tenzin Delek Rinpoche had been killed in Chinese custody. For a moment, the whole world stopped. As a young student, I asked myself: Do my actions even make a difference for Tibet? I felt powerless. Thinking back to that day still brings tears to my eyes. But it was what happened after that changed the course of my life. The entire SFT Network around the world kept fighting. And fighting. And fighting. It was that day I learned a difficult lesson: our road to freedom is long. It is tough. It is merciless. And Tibetans inside Tibet need our solidarity. Therefore we, as youth activists, must fight longer, we must be tougher, and we must never give up. I learned that without our community, none of us are strong enough to win this fight alone.
This story is why I am committed to using my platform as the Executive Director of SFT to activate and empower more youth around the world to join the movement. The reality is that there are millions of young people in the world today like me. Tibetan, Uyghur, Hong Konger, Chinese, and allied youth who dream of freedom, and are willing to fight for it. But they need the training and support of youth-led and youth-focused organizations like SFT.
From Lhasa to Hong Kong, Urumchi to Shanghai, New York City to Dharamsala, Amsterdam to Taipei, Paris to Kyoto, Toronto to Copenhagen, the young people of the world are demanding freedom. Now more than ever we must support and uplift the activists who are strong enough to stand against the world's most brutal authoritarian regime.
One strategic campaign that activists at SFT are working on right now is the campaign against China's biometric repression in Tibet. The Chinese government is creating the world's largest DNA database using the genetic code of innocent Tibetans including children as young as 5-years-old. And kits used by the Chinese police to build this database are produced by US-based company Thermo Fisher Scientific.
SFT members in every corner of the world have been collecting signatures, dropping letters to Thermo Fisher offices, spreading awareness online, and directly challenging this multibillion dollar company. And our actions are making an impact! In the past week alone, the US Congressional-Executive Commission on China (CECC) and the Inter-Parliamentary Alliance on China (IPAC) have both sent joint-letters to demand answers from Thermo Fisher CEO Marc Casper about use of the company's DNA kits in Tibet.
But we can't do it alone. Every youth activist has the potential to make a difference. And together, we have the power to achieve tremendous milestones in our fight for Tibetan freedom. We need your support to ensure that SFT's youth trainings and strategic campaigns have the resources to take our global impact to the next level.
Please consider making a contribution today to help us fuel this movement for Tibet.
With Hope,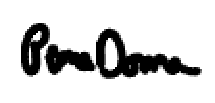 Pema Doma
Executive Director